(Night Club)
/Douche Crew Enters 10:16 PM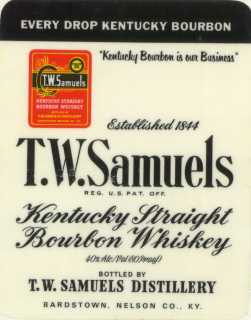 T.W: Shit is BANGIN
Matt: I need a drink
Phelps: Theriousthly
T.W: It's on me Dude....Everything on the company tonight.
Matt: Shit yes T.W...Hey little lady 3 tequilas!!!
(10:55 PM)
Matt: hey, yo yo yo is that J.J Redick?
T.W: HEY J.J COME OVER HERE DRINKS ARE ON ME!!!
J.J: What's up Homo's?
T.W: hey...
J.J: T.W, what the hell happened to you, looks like you finally finished college, still living on daddy's money I see.
Oh hey Phelps, good job this summer, 8 gold medals...that would be impressive if swimming wasn't so gay.
Matt, Superbowl huh, so uhhhh how many passing yards did you have this year?
Matt: I...
J.J: Oh that's right you lost your job to a religious freak with a goblin for a wife.
Matt: Well...
J.J: What exactly do you do for that team? Chart plays? Signal them in? Wear those gay ass NFL hats?
Matt:...
J.J: Well hey at least you made some money and didn't lose a shitload like that dude
Andre Smith.

Phelps: Stho J.J what exactly are you doing here, like sthouldn't you be playing basthketball right now.
/Tilts orioles cap to the side
J.J:
Well, I'm not actually 'playing basketball' these days, so Coach Van Gundy said I could just leave. But other than that I've pretty much been shocking people.



That's what I do, I shock.
Shock the ladies.
Shock the fans.
Shock the dudes.
Shock the rock.
Shock the magic.
Shock the air.
Shock the booze.
Shock the sea.

It's what I do, I shock.

SHOCKER!!!!!

Bar patron: That shit was never cool in the first place.

J.J: T.W Get me a Malibu rum.

T.W:...

J.J: NOW!!!

/all four take a shot of Malibu Rum
//J.J runs behind a Phelps screen, sets up and shoots the shot glass into the bar sink
///runs out of Bar flapping arms up and down, taunting other bar patrons

(12:30 AM)

T.W: Ahhhhhhh I'm sooooooooo wasted, to this point I've had:
7.5 beers
3 Jagerbombs
2 Rum and cokes
3 shots of tequilla
1 Malibu shot
1 Long island Ice Tea

AHHHHHHHHHH!!!!!

SOOO DRUNK, AM I RIGHT!!!!!!

Phelps: Stheriosthly man I can drink stho much

Matt: BRO'S I'M SO WASTED!!!!!!!

oh shit.

T.W: What?

Phelps: Papelbon

Matt: That dude kinda creeps me out.



Papelbon: BOSTON!!!
/Cranks "Shipping up to Boston"
//Does Irish Jig
///Panders to Boston fans

T.W: That guy is weird but I do love this song.

Matt: I know right, THAT SHIT IS SO IRISH!!!

(2:33 AM)

Matt: YO YO YO sonar contact at 250 yards out...battle stations.



Phelps: I'm going to need sthome liquid courage for thisth missthion

T.W: 3 Wise men on me.

/all three take a shot of the most soul crushing drink known to man

Phelps: Bwwwwwwwww.......BWWWWWWWWWWW.....
BWAHHHHHHHHHHHHHHHHH
/ pukes molten gold




Matt: Ohh shi... bwwwww........bww..bww...bwww...bwww...bww....BWAAHHHHHHH...BWAHHHHHHH.....
BWAHHHHHH

/pukes into faces of sorority girls, revealing a used condom in the vomit



T.W: Ohhhh my go...

/Slips in molten gold puke knocking sorority girls into molten vomit

T.W: I NEED AIR!!!!

/slumps over in alley
//pukes on self

(5 minutes later)

/Vomits down shirt

(3 minutes later)

/projectile vomits on couple a newly wed couple

(3:30 AM, Talking to girls in club)

Phelps: Stheriousthly guysth we need to rally letsth stheal the flippin deal

Matt: Just use the gold line, and I'll finish with the Heisman.

T.W you can pay for the cab.

Phelps: Ok letsth do it.
/turn hat backwards

Matt: OHHHH SHIT!!!!



Brynn: Matt, maybe instead of chasing tail, you could spend some time with your child...

Matt: SCATTER SCATTER SCATTER....RALLY POINT AT THE THUNDERDOME!!!!