Many of the writers on this blog were friends with this one guy in college. His name is T.W Samuels. While we all had some great memories many of us have moved on with our Lives. T.W, however, likes the college lifestyle, and travels around the country crashing at various homes. Last night at 3:00 am I received a phone call from an unknown number. The following is the conversation that occurred.
/Phone Rings
Lattimer: Hello?
Caller: whatsadickfor?
Lattimer: Who is this?
Caller: whatsadickfor?
Lattimer: Wait what? Seriously, who is this?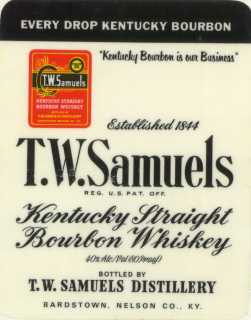 T.W: HAHAHA YOU DON'T KNOW WHAT A DICK'S FOR?!?!
Lattimer: Oh...hey T.W.
T.W: hahaha yeah it's me, I can't believe I got you. I thought you'd figure out by the caller ID.
Lattimer: Yeah...uh I got a new phone so the sim card must not have transfered.
T.W: yeah whatever. Hey guess where I am right now.
Lattimer: I don't know.
T.W: GUESS!!!
Lattimer: No idea.
T.W: Dude just FUCKING GUESS!!!
Lattimer: Uhhh Kentucky?
T.W: WRONG WRONG WRONG. Duuuuuuude I'm in Miami for the game!!!
Lattimer: Yeah, I would've never guessed that, how did you get there?
T.W: With my muhfuckin Learjet.
Lattimer: You have a jet?
T.W: Well my dad's. Ever since I graduated with a double 1.8 my dad has been letting me fly around the world. Did you know he owned a bunch of distilleries?
Lattimer: Yeah, you mentioned that once or twice. Wait, what's a double 1.8?
T.W: 1.8 GPA, and a 1.8 BLOOD ALCOHOL LEVEL!!! Walked the stage three sheets to the wind!!!
Lattimer:...Cool.
T.W: Hells yeah it is, hey you've been watching the bowls?
Lattimer: Uh yeah, actually I was watc..
T.W: I watched every game on my 150 inch PLASMA. How about Utah man, puttin the beatdown on those Bama bitches.
Lattimer: yeah they play...
T.W: USC, awesome in the big game, AS ALWAYS, I bet Icehouse is pumped about TIXAS.
Lattimer: I'm sur...
T.W: BARELY BEATING A SHITTY BIG 10 TEAM!!! HAHA LOSERS. I'm Sure Stovall is excited about Arkansas...NOT MAKING A BOWL!!!
Lattimer:...
T.W: And you, YOU LAT, VT LOSES AGAIN!!!
Lattimer: They actually won.
T.W: Seriously?
Lattimer: Yeah, I was surprised too.
T.W: Huh.
Lattimer:...
T.W: Guess who I'm hanging out with right now?
Lattimer: I really have no...
T.W: TIM TEBOW!!!
Lattimer: No you're not.
T.W: Totally am. We're talking about how much Bradford sucks.
Lattimer: Well he won the Heisman.
T.W: YOU'RE A HEISMAN!!!
Lattimer: That doesn't make any sense.
T.W: Doesn't matter, Florida is going to win anyway, I put down 5 large on them.
Lattimer: Where did you get that kind of Money?
T.W: Dad gave me a bonus, the economy may be down, but people still gots ta BOOZE!!!
(Punches Wall)
Lattimer: What was that, are you ok?
T.W: Yeah, Tim and I just got into a fight.
Lattimer:...
T.W: Hey let go of me you roadhouse dickheads.
Lattimer: You ok?
T.W: I'm trained in MMA, I fight in illegal underground death tournaments in Thailand, I AM T.W SAMUELS, I SWEAR TO GOD I WILL....
(Silence)
Lattimer: have fun at the game.